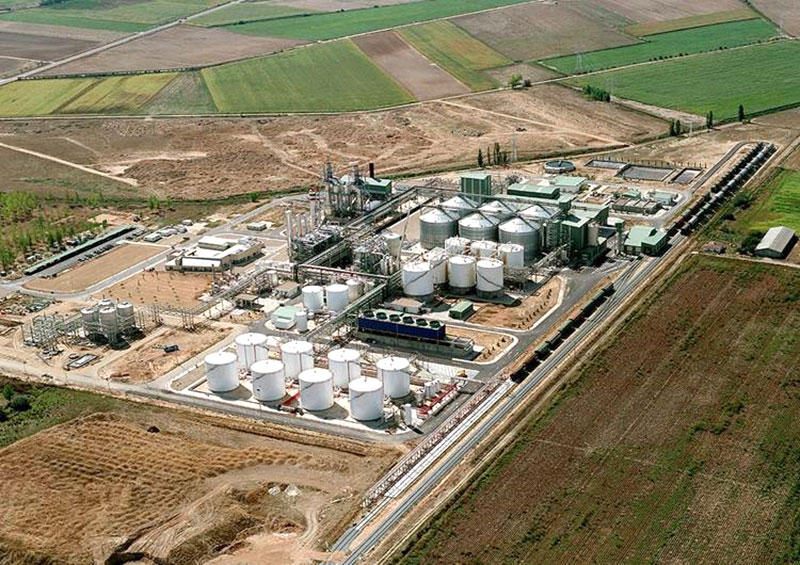 The BIOFIT Industry Platform is set-up to involve a broad spectrum of industry representatives into the project activities.
The objective of this platform is to support the networking between industries to foster market uptake of retrofitting technologies, to gather feedback and recommendations from the industry, NGOs, and policy makers, and to exchange knowledge and experiences among the different industries. In this context, regular working group meetings will be hold as side events of conferences, workshops and industrial meetings. Open to public, relevant drivers, opportunities and barriers of retrofitting will be discussed and possible solutions will be presented and evaluated.
Stakeholders interested to join the BIOFIT Industry Platform are kindly asked to get in contact with Arne Gröngröft, DBFZ Deutsches Biomasseforschungszentrum gemeinnützige GmbH via [email protected]
BIOFIT Events
Topic: Industry Forum on retrofitting measures for biofuel plants
When: September 11th, 2019
Where: Zeitgeschichtliches Forum Leipzig, Leipzig, Germany
Expenses: 20,- Euro (includes refreshments and meals during breaks and is exempt from sales tax)
Keynotes
Philipp Hänisch (Glencore Magdeburg GmbH) speaking on retrofitting from a plant operators´ perspective
Edgar Ahn (BDI - BioEnergy International AG) debating solutions and technologies to retrofit biodiesel plants
Elmar Baumann (VDB Verband der deutschen Kraftstoffindustrie e.V.) reflecting on the influence of regulations and commodity market on retrofitting measures
Martin Mittelbach (University of Graz) presenting an overview of recent technological developments for biodiesel production and giving a perspective on innovative solutions for biodiesel plants
Interactive Sessions & Podium Discussion
We then want to discuss the diverse drivers and barriers of retrofitting measures for biodiesel plants with you in depth via three interactive sessions. All summarized findings will afterwards be assessed with selected experts in a podium discussion. More information on the speakers will be provided.
Matchmaking Session
Bi-lateral discussions among industry representatives are important to develop ideas and strategies for retrofitting. We would therefore like to draw your special attention to an organized matchmaking session within the course of the forum: In order to best plan your activities, you are offered the opportunity to connect with other participants before the event via a customized matchmaking platform. Furthermore, at the forum, a particular time slot and place is reserved for your individual one-on-one meetings. More information will follow soon.
Supporting Program
The DBFZ is pleased to invite you to conclude the BIOFIT Forum with a guided tour through the research facilities at the DBFZ and a small get-together in the late afternoon. The transfer between the city and the DBFZ is organized for you.
The BIOFIT Industry Forum is hosted by the DBFZ in collaboration with the H2020 BIOFIT project.
The BIOFIT Industrial Advisory Board (IAB) was created at the beginning of the project in order to provide feedback to the methodology, recommendations, policy paper, surveys, etc.
Name
Organisation
Industrial Sector
Position
Dr. Edgar Ahn
BDI Holding GmbH
1G biofuels
Chief Innovation Officer
Dr. Niels Hempel
TOTAL Deutschland GmbH
fossil refineries
Expert in sustainable development / product quality
Karolina Norbeck
Swedish Bioenergy Association
CHP
Head of CHP & District heating
Luc
Pelkmans
International Energy Agency (IEA) Bioenergy
European and national energy / environmental authorities and policy makers
Technical Coordinator
Nicola Rega
Confederation of European Paper Industries (CEPI)
pulp and paper
Climate Change & Energy Director