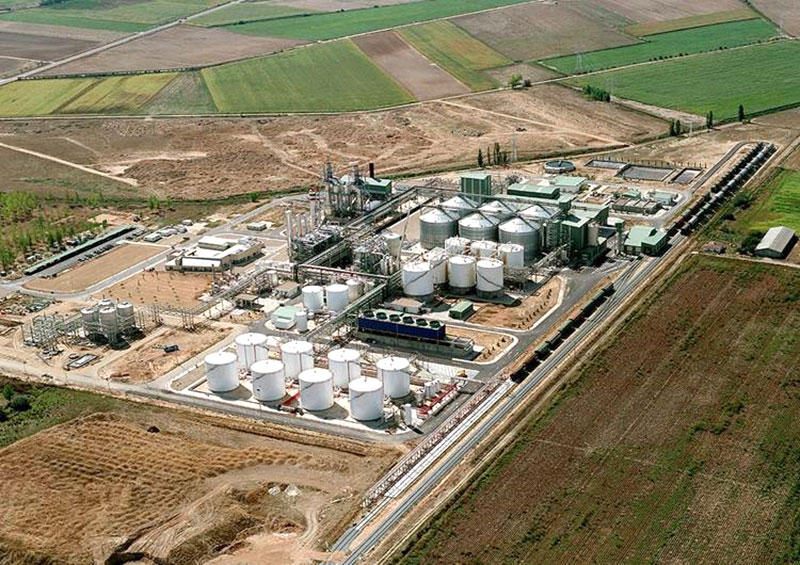 The BIOFIT Industry Platform is set-up to involve a broad spectrum of industry representatives into the project activities.
The objective of this platform is to support the networking between industries to foster market uptake of retrofitting technologies, to gather feedback and recommendations from the industry, NGOs, and policy makers, and to exchange knowledge and experiences among the different industries. In this context, regular working group meetings will be hold as side events of conferences, workshops and industrial meetings. Open to public, relevant drivers, opportunities and barriers of retrofitting will be discussed and possible solutions will be presented and evaluated.
Stakeholders interested to join the BIOFIT Industry Platform are kindly asked to get in contact with Arne Gröngröft, DBFZ Deutsches Biomasseforschungszentrum gemeinnützige GmbH via Arne.Groengroeft@dbfz.de.
BIOFIT Events

BIOFIT Industry Forum - Bioenergy Retrofitting of Refineries
Topic: Concrete steps towards climate neutrality in 2050
When: Thursday, 17 June 2021, 9:45 – 12:00, online
The transport sector in the EU is responsible for 27% of all EU greenhouse gas (GHG) emissions, and the only sector still showing a continuous rise. Action towards achieving net zero emission in 2050 is therefore urgently needed, especially from the refinery sector in Europe.
In this webinar, the focus is on concrete steps that can be taken by refineries to produce green transport fuels and thus reduce GHG emissions. In the framework of the BIOFIT project (https://www.biofit-h2020.eu/), two concrete case studies have been worked out, and results will be presented in this webinar. One case study on co-feeding of pyrolysis oil will be presented by Total, and one case study on HVO production by Hellenic Petroleum. Besides that, Tijs Lammens of BTG Bioliquids will give the 'technology supplier' point-of-view on co-processing of pyrolysis oil.
This webinar is intended for all that are interested in the actual steps that refineries can take in the short term to produce green transport fuels and thus reduce their GHG emissions.
Time
Topic, Presentation
09:45
-
10:00
Registration / solving connection issues.
10:00
-
10:15
Welcome & Introduction
1. Welcome and opening – BTG, Patrick Reumerman
2. BIOFIT Introduction – BTG, Patrick Reumerman
10:15
-
10:35
Retrofitting a refinery for HVO production – Hellenic Petroleum, Spyros Kiartzis
- Specific retrofitting example with Used Cooking Oil
10:35
-
10:55
Opportunities for green transport fuel production with pyrolysis oil – Total, Marouan Nemri
- Results of a pyrolysis oil co-feeding case study
10:55
-
11:10
Coffee Break
11:10
-
11:30
Retrofitting refineries with pyrolysis oil – BTG Bioliquids, Tijs Lammens
- The potential and limitations of co-feeding of pyrolysis oil
11:30
-
12:00
Open discussion with expert panel
Open questions to experts from Hellenic Petroleum, Total, and BTG Bioliquids
12:00
Wrap up and conclusions – BTG,Patrick Reumerman
Industry Forum on bioenergy retrofits for Europe's industry
9 July 2020, Online Conference
Industry Forum on biofuels
26 February 2020, Madrid, Spain
Industry Forum on repowering coal power plants with biomass
19 November 2019, Brussels, Belgium
Industry Forum on retrofitting measures for biofuel plants
11 September 2019, Leipzig
BIOFIT Industrial Advisory Board (IAB)
The was created at the beginning of the project in order to provide feedback to the methodology, recommendations, policy paper, surveys, etc.
Name
Organisation
Industrial Sector
Position
Dr. Edgar Ahn
BDI Holding GmbH
1G biofuels
Chief Innovation Officer
Dr. Karoline Seefeldt
TOTAL Deutschland GmbH
fossil refineries
Expert in sustainable development
Luc
Pelkmans
International Energy Agency (IEA) Bioenergy
European and national energy / environmental authorities and policy makers
Technical Coordinator
Nicola Rega
Confederation of European Paper Industries (CEPI)
pulp and paper
Climate Change & Energy Director