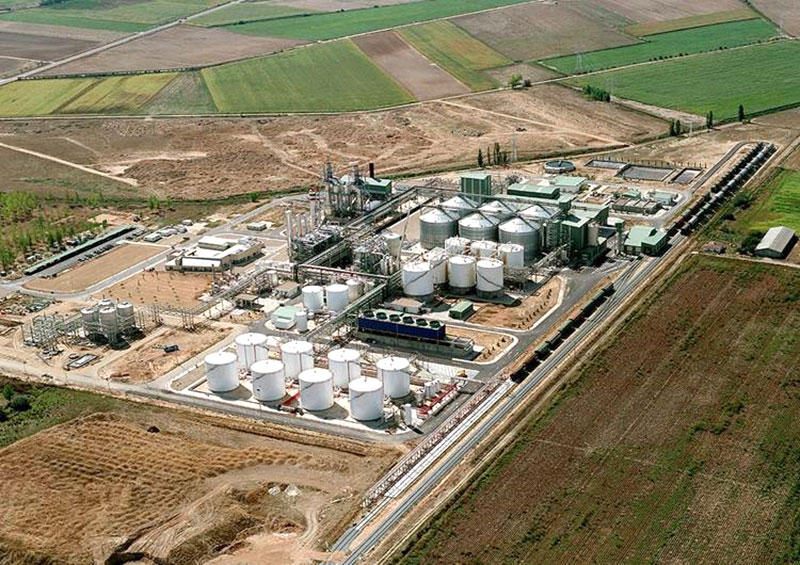 The BIOFIT Industry Platform is set-up to involve a broad spectrum of industry representatives into the project activities.
The objective of this platform is to support the networking between industries to foster market uptake of retrofitting technologies, to gather feedback and recommendations from the industry, NGOs, and policy makers, and to exchange knowledge and experiences among the different industries. In this context, regular working group meetings will be hold as side events of conferences, workshops and industrial meetings. Open to public, relevant drivers, opportunities and barriers of retrofitting will be discussed and possible solutions will be presented and evaluated.
Stakeholders interested to join the BIOFIT Industry Platform are kindly asked to get in contact with Arne Gröngröft, DBFZ Deutsches Biomasseforschungszentrum gemeinnützige GmbH via [email protected]
BIOFIT Events

BIOFIT Industry Forum - H2020 Project on Bioenergy Retrofits for Europe's Industry
When: 9 July 2020, 13:00 - 15:00 pm
Where: E-EUBCE 2020, Online Conference
The BIOFIT EU project aims to facilitate the introduction of bioenergy retrofitting in Europe's industry, focussing on bioenergy retrofitting in the five chosen specific industries, namely first-generation biofuels, pulp and paper, fossil refineries, fossil firing power and Combined Heat and Power (CHP) plants. The E-EUBCE 2020 workshop will present and discuss the projects interim results.
13:00
Short introduction to webinar procedure
Patrick Reumermann,
Arne Gröngröft
BTG Biomass Technology Group BV
DBFZ
13:05
-
13:10
BIOFIT: Bioenergy Retrofits for Europe's Industry
Patrick Reumerman
BTG Biomass Technology Group BV
13:10
-
13:20
Retrofitting in pulp and paper industry facilities: towards a more efficient usage of bioenergy
Kristian Melin
VTT Technical Research Centre of Finland LTD
13:20
-
13:30
1G biofuel facilities: how can they play a role in producing advanced biofuels?
Arne Gröngröft
DBFZ Deutsches Biomasseforschungszentrum gemeinnützige GmbH
13:30
-
13:45
Discussion/ Questions of participants
All, chaired by Patrick Reumermann
13:45
-
13:55
Repowering coal power and CHP plants with biomass
Michalis-Alexandros Kougioumtzis
Centre for Research & Technology Hellas
13:55
-
14:05
Possibilities for transition of fossil refineries into biorefineries
Claude Mirodatos
IRCELYON - Institut de recherches sur la catalyse et l'environnement de Lyon
14:05
-
14:15
Policy recommendations for bioenergy retrofitting
Dominik Rutz
WIP
14:15
Questions of attendees & Open Panel Discussion with all speakers
All, Chaired by Patrick Reumermann
BTG Biomass Technology Group BV
Industry Forum on biofuels
26 February 2020, Madrid, Spain
Industry Forum on repowering coal power plants with biomass
19 November 2019, Brussels, Belgium
Industry Forum on retrofitting measures for biofuel plants
11 September 2019, Leipzig
BIOFIT Industrial Advisory Board (IAB)
The was created at the beginning of the project in order to provide feedback to the methodology, recommendations, policy paper, surveys, etc.
Name
Organisation
Industrial Sector
Position
Dr. Edgar Ahn
BDI Holding GmbH
1G biofuels
Chief Innovation Officer
Dr. Karoline Seefeldt
TOTAL Deutschland GmbH
fossil refineries
Expert in sustainable development
Luc
Pelkmans
International Energy Agency (IEA) Bioenergy
European and national energy / environmental authorities and policy makers
Technical Coordinator
Nicola Rega
Confederation of European Paper Industries (CEPI)
pulp and paper
Climate Change & Energy Director